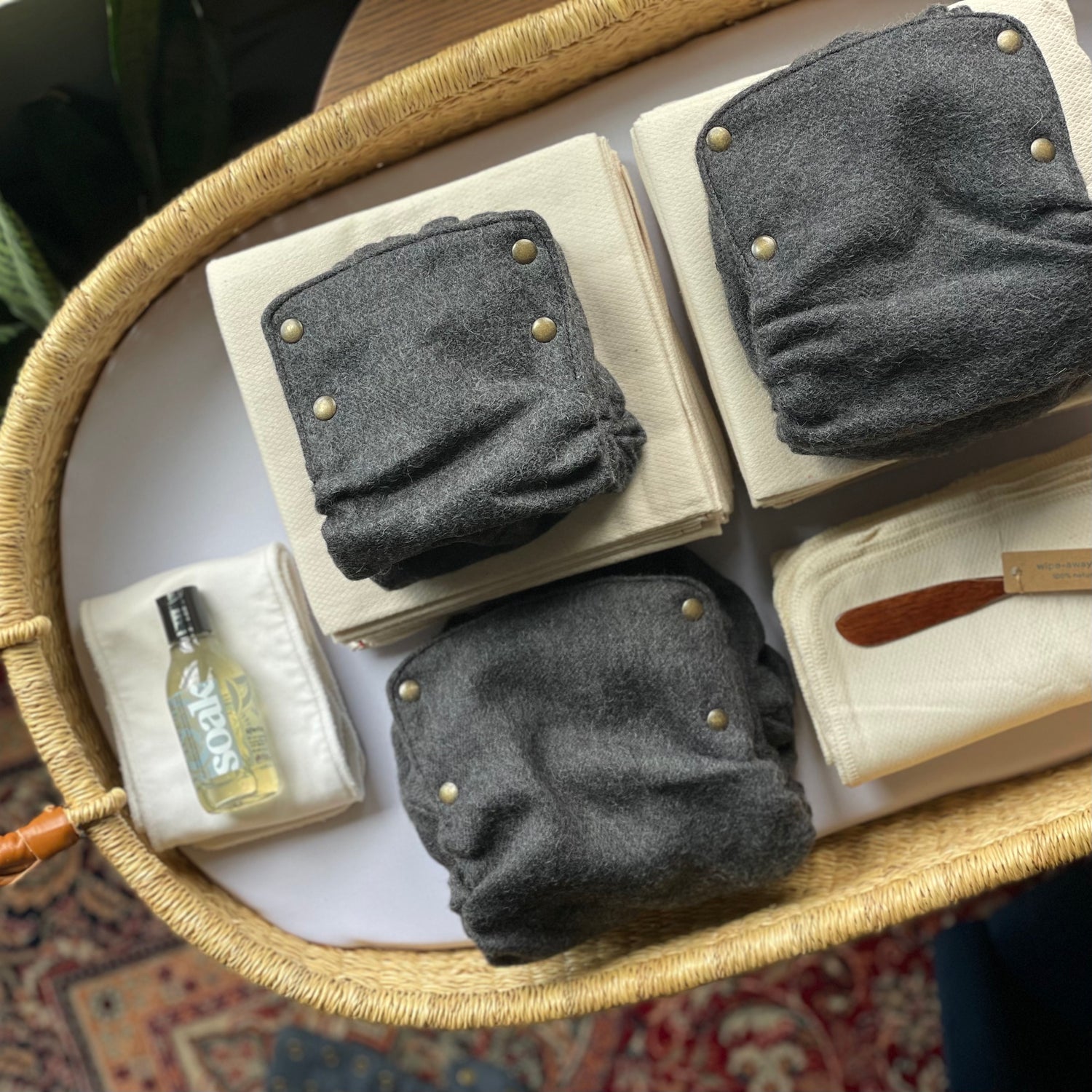 How many diapers do you need?
We recommend 2-3 covers + 24 cotton diapers to change every hour at the newborn stage and every 2 hours as they get older. For naps and nighttime we suggest adding 1-2 hemp boosters.
24 diapers is ideal for a full load of laundry every 1-4 days.
Want to save on covers? Use our "fold-over" trick to use the larger sizes as a backup.
For more tips + tricks check out our videos:
Tips + Tricks