We aim to provide the highest quality materials that are designed to be soft on skin and gentle on our planet. Our products are mostly compostable and we've worked hard to remove plastics from our supply chain. We've also committed to planting a tree with each purchase. But we're not perfect and, as we work towards zero-waste, we know sustainability is complicated. That's why it's important for us to be as transparent as possible about what goes into our products, where they come from, and the most responsible way to dispose of them at the end of their life cycle.
Alpaca
Compostable // 100% baby alpaca fabric from Peru (not a blend and absolutely no nylon). Sourced from a Peruvian, family-owned business with over 20 years as an industry pioneer and one of the first to be certified with the Responsible Alpaca Standard (RAS) designed to ensure the welfare of the alpacas and the land they graze on. 
Our alpaca fiber is processed and dyed in Peru using environmentally safe components which are "AZO" free and compliant with the European Union REACH certification. Our undyed collection is made using rare, undyed yarn.
This product contains zero plastic.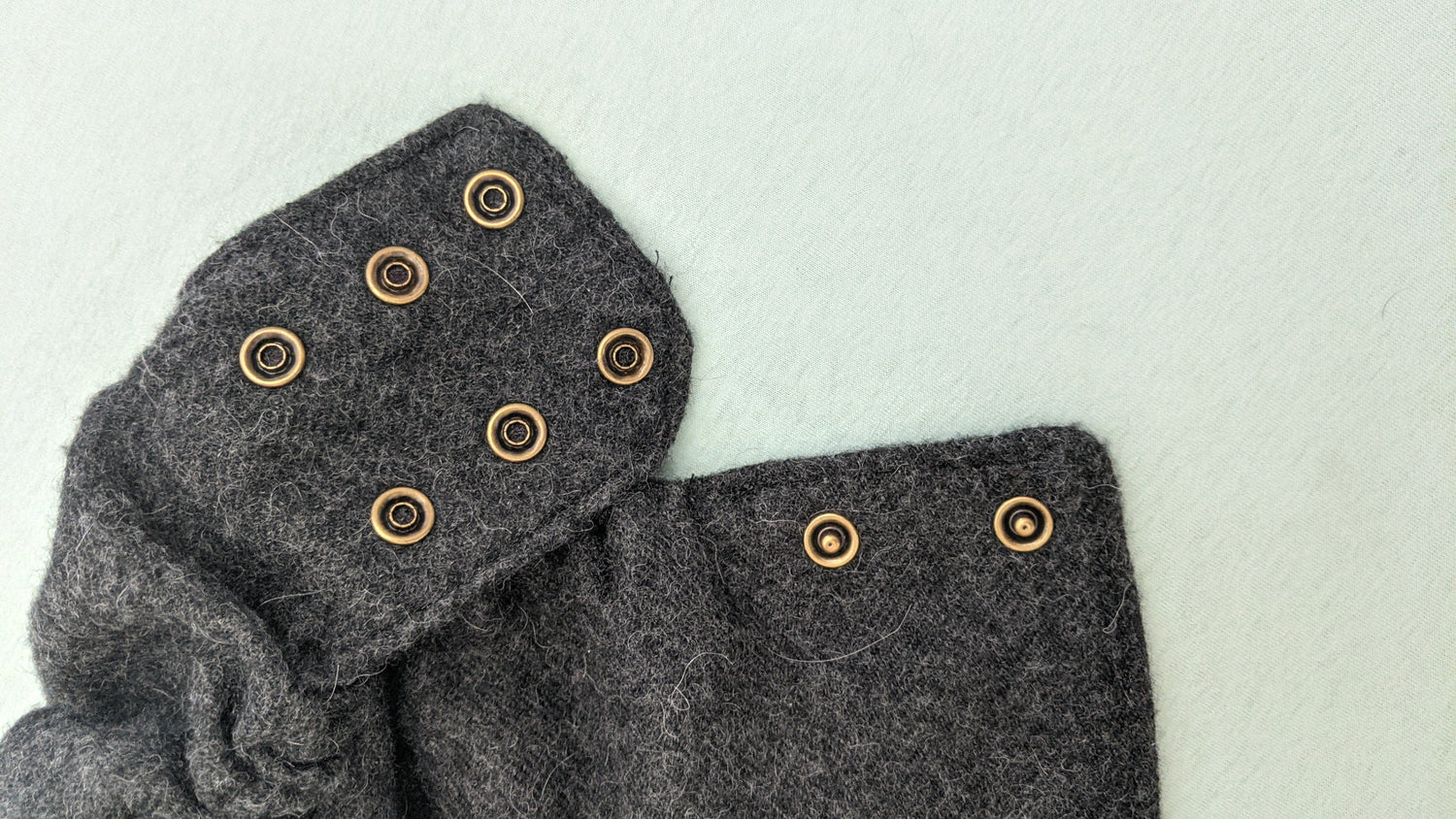 Snaps
Recyclable // 100% brass. Tested and certified to be lead-free by an independent lab approved by the US Consumer Product Safety Commission. Our snaps are custom made for Lunapaca and manufactured entirely in the United States in a solar-powered factory. Brass is considered to be a sustainable metal since, unlike plastics, it does not degrade when it is recycled.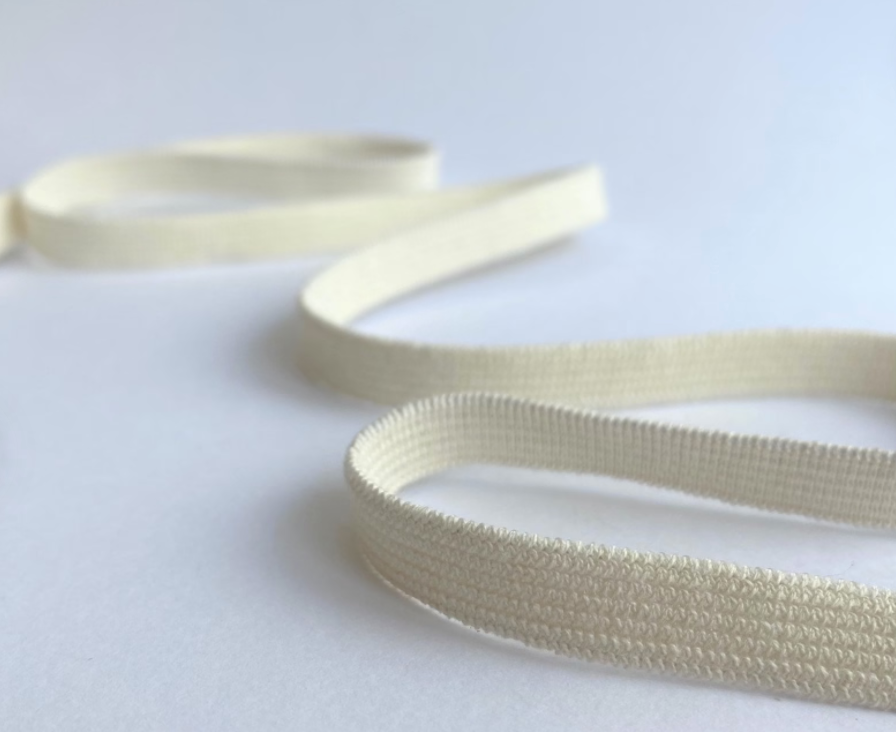 ELASTICS
Compostable // Natural rubber and organic cotton. A longer lifespan than conventional polyester elastics. Made in Malaysia, our elastics are REACH certified and OEKO-Tex Standard 100 certified (certificate 08-7282) to ensure it contains no harmful substances.
This product contains zero plastic.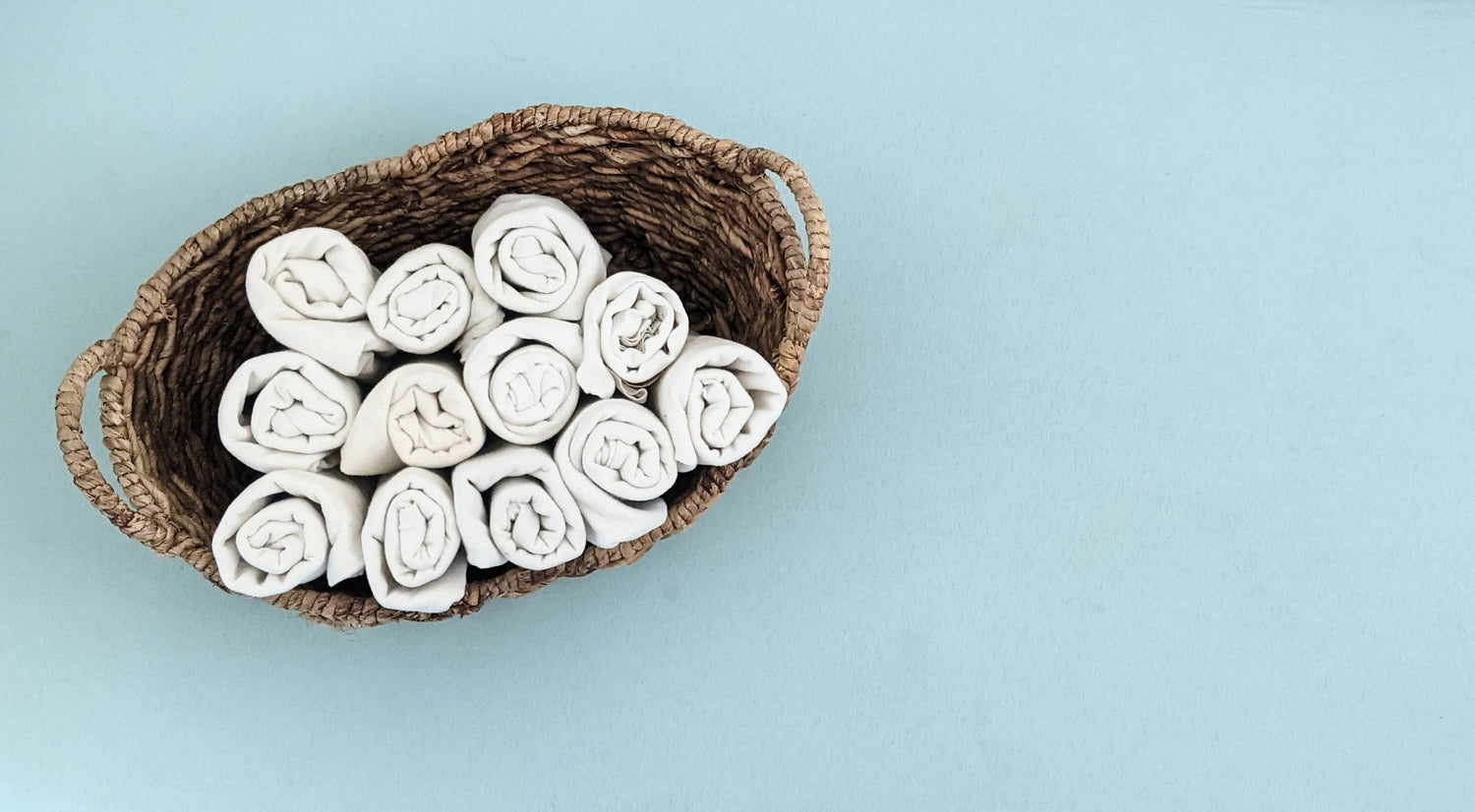 Cotton
Compostable**// Flats and wipes are made from unbleached, organic Indian cotton. Fabric is certified under GOTS (Global Organic Textile Standards) and made in Pakistan. Thread + labels are also made from cotton. This product contains zero plastic.
** Trim is now compostable! For cotton products produced prior to 9/2023, please remove and dispose of trim prior to composting. For flats, this is the red thread only. For wipes, this includes all surged edges plus the center seam.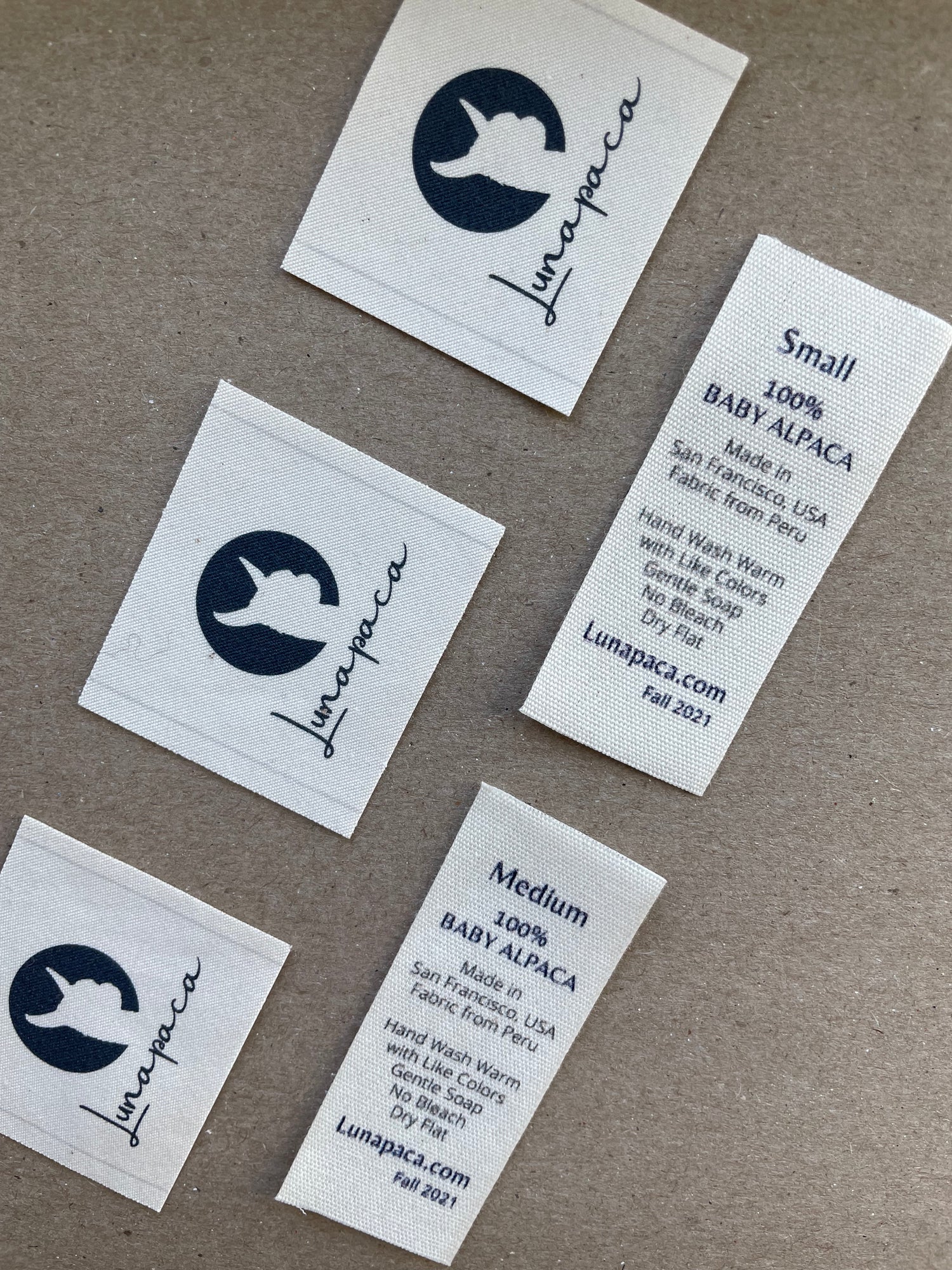 Labels
Compostable // Organic cotton with a non-toxic, water-based ink.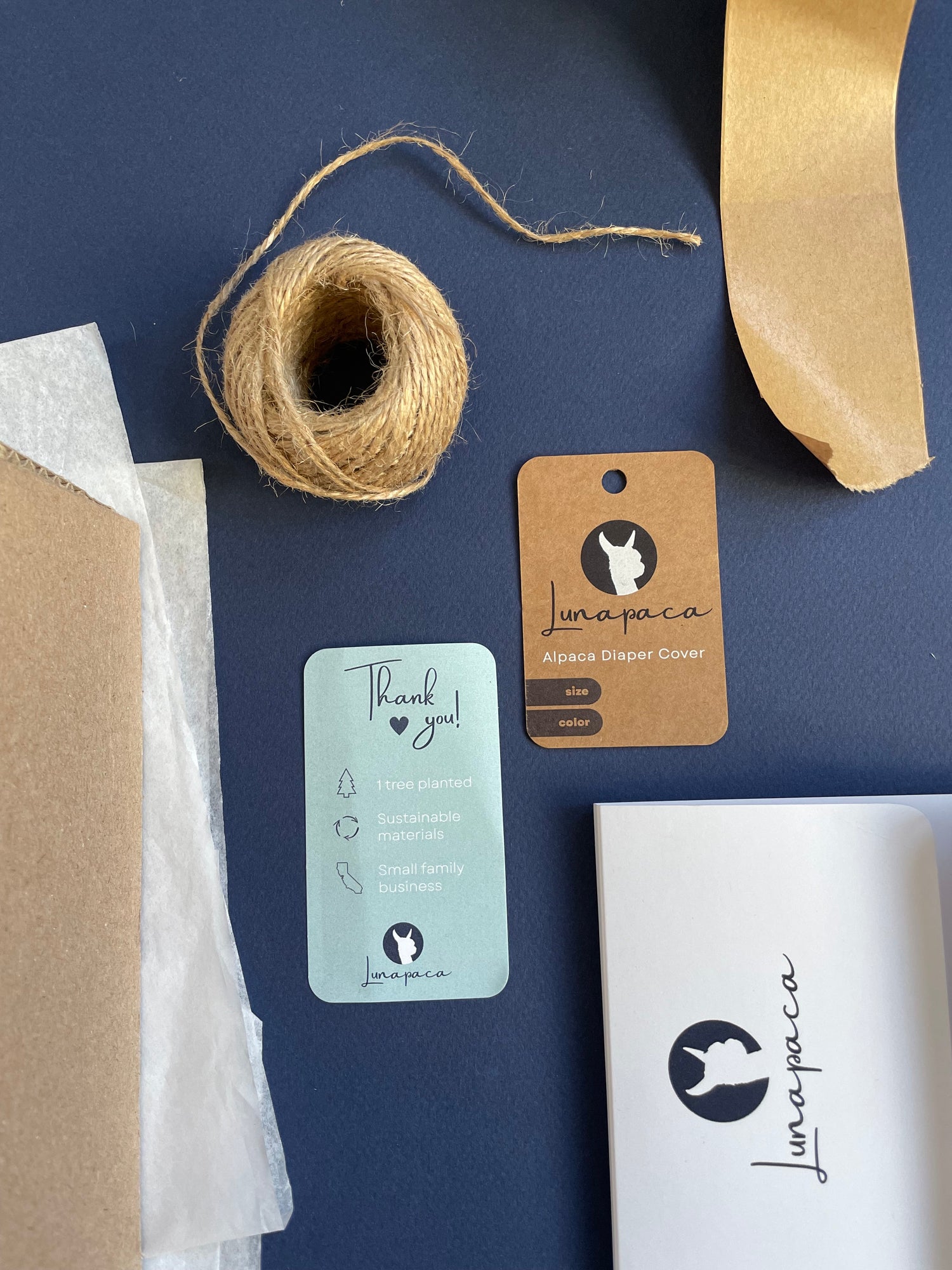 Packaging
Recyclable + Compostable// Our plastic-free packaging is made from recycled paper and natural twine.
Shipping boxes and paper mailers are 100% recycled (95% post-consumer waste), made in the USA, curbside recyclable and naturally biodegradable. Hangtags, inserts, and tissue paper are also post-consumer recycled, acid-free paper and are curbside recyclable.
We use soy-based eco-friendly ink for printing and non-toxic, compostable adhesives to keep our packaging (including stickers, shipping label, and packing tape) compostable or recycled curbside.
Natural-fiber twine can be composted and even used in your garden.