Some say folding even sparks joy✨
Basic Pad Fold + The Luna Fold
Use a basic pad fold for quick and easy cloth diapering. Great especially for older babies with "plop-able" poop or those practicing EC (elimination communication). 
The Luna Fold is our modification to the Basic Pad Fold to add extra layers up front. We recommend this fold for night time, especially for tummy sleepers. 
The Origami Fold
Not as intimidating as it sounds! Our favorite fold for younger babies, it has long wings to easily secure the diaper around your baby without pins or fasteners.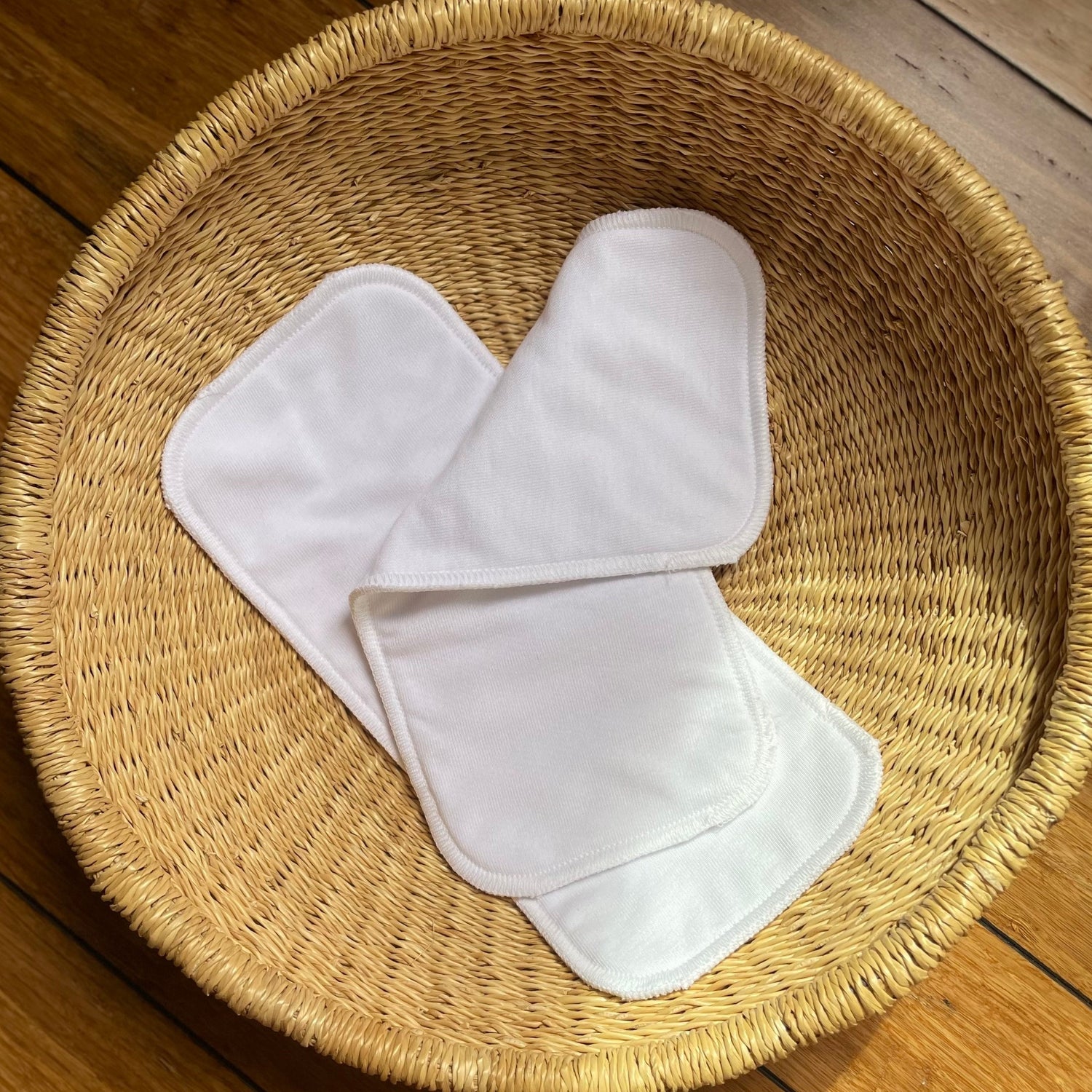 How to Add Absorbency
If your alpaca cover soaks through, it's time to add more cotton layers!
Did you know, our organic cotton wipes are made of the same absorbent material as our flats? Try adding 1-2 wipes (folded in half) right where you need it without adding extra bulk.
Our favorite way to add absorbency for long stretches like naps + night time is with our Hemp Boosters. Hemp is a slow absorbing fiber that hold a lot! It's best paired underneath fast absorbing cotton.
If you need more, you can even use two cotton flats. Try layering one flat on top of the other before folding. Or, try combining folds! Fold one flat in the Origami Fold then lay a second flat either pad folded or with the Luna Fold on top. 
With just a few one-size products, you have everything you need to customize the right level of absorbency for your baby from birth through potty learning!
More videos...
Discover more solutions with these videos!
You may be interested in
Regular price

Sale price

$18.75 USD

Unit price

per

Regular price

$150.00 USD

Regular price

Sale price

$150.00 USD

Unit price

per

Regular price

Sale price

$28.50 USD

Unit price

per